Frequently Asked Questions
Frequently Asked Questions
Should I worry about spinal clearance?
---
There is no need to worry about spinal clearance when riding bareback unless your tailbone digs into the spine or your horse shows soreness in that area after riding.
---
What if my horse has lower or higher than average withers?
---
Average Wither relief fits most horses who do not have extra high or extra low withers. All Bareback Pads are made with Average wither relief unless requested otherwise. We can create a custom pad depending on the wither relief of your horse (or burro, mini, sheep, etc.). Please call if you have any questions or need clarification.
---
Will a pony pad fit a larger horse?
---
Yes, as long as your wither relief is correct and the girth is the right size.
---
How do I clean my bareback pad and accessories?
---
Wash the sunbrella canvas with water (detergent if necessary), rinse well and let air dry. Here's a great video about cleaning sunbrella.
Wool: vacuum or brush off and if needed rinse with clean water and let air dry completely. You can shop online for a "rubber brush for pet hair" like this one. Use it on your bareback pads and accessories, upholstery, carpets, etc. Picks up hair and fur like magic.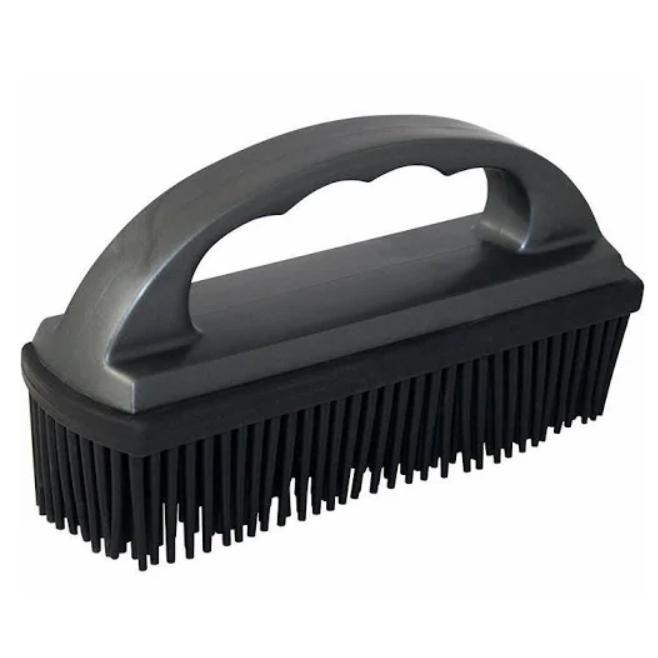 NOTE: Wool is made from sheep and sheep get weeds in their wool. Please feel your wool often to check for debris that might need to be removed.
---
How do I measure heart girth?
---
Place the tape measure snugly around the girth area from the base of the withers (the lowest point) and all the way around behind the elbows where the girth goes.
---
Can I request extra padding in the seat?
---
No, I had so many requests for extra padding that it's now standard. However, you can use a liner for an extra 1/4" of padding.
---
Can I use my bareback pad while riding/playing with my horse in lakes and rivers?
---
Yes. Simply make sure to let it dry completely after use.
---
---